Digital and social transformation for a better society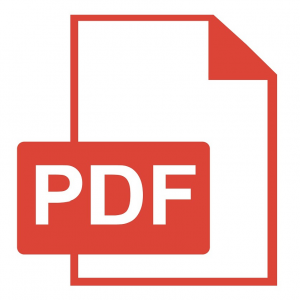 Click here to download the call for papers
We cordially invite you to submit research papers for the tracks of the 12th Mediterranean Conference on Information Systems (MCIS2018) under the theme "Digital and Social Transformation for a Better Society" that will take place in Corfu, Greece and will be organized and hosted by the Department of Informatics of the Ionian University on September 28-30, 2018. All accepted papers will be presented at MCIS2018 and included in the proceedings, which will have an ISBN number. Full research papers will be published in the AIS Electronic Library. Expressions of interest for participating at the Doctoral/ Junior Faculty Consortium (DC/JFC) may be submitted electronically to mcis2018dc@gmail.com. Please refer to the website for more details about the submission procedure and deadlines for the DC/JFC. The conference will also host workshops providing the IS community with the opportunity to meet and exchange ideas on specific IS research themes. For specific information and submission instructions about the workshops please visit the website.
IS Education in a Digital Business Process Transformation Perspective
Information Systems for Green and Sustainable Society
Health Information Systems and Bioinformatics
Blockchain Applications: Issues, challenges and opportunities
Big Data and Business Analytics Ecosystems
Internet of Things Systems for Smart Living and Smart Business
New Directions for Digital Governance: Towards Government 3.0
Improving Lives with Information Technology (track organized by the OCIS group of the Academy of Management)
Submission Requirements and Guidelines
Full research papers should present original work that has not been previously published in a journal or conference proceedings or is currently submitted for evaluation elsewhere. Full research papers should not exceed 12 singlespaced pages (excluding references).

Research-in-progress papers may also be submitted provided that they present unfinished or promising studies, which may benefit or be improved from feedback of other MCIS participants. Research-in-progress papers should not exceed 7 single-spaced pages (excluding references).

All submissions should be submitted electronically to only one track through the EasyChair electronic submission system in PDF format (https://easychair.org/conferences/?conf=mcis2018) and should conform to the template that is available online at http://www.mcis2018.eu.

Τhe best papers of the conference will be invited to submit extended versions to a special issue of the International Journal of E-Services and Mobile Applications (IJESMA)

Selected papers from the Security and Privacy Track will be invited for further publication in the International Journal, Information and Computer Security

Please note that English is the official language of the conference and, hence, of all submissions.
31st May 2018
10th July 2018
31st July 2018
**EXTENDED** Deadline for Full Research and Research-in-Progress Papers
Feedback to Authors
Camera Ready Papers
Adamantia Pateli, Ionian University, Greece
Nancy Pouloudi, Athens University of Economics and Business, Greece
Andreja Pucihar, University of Maribor, Slovenia
Panos Kourouthanassis, Ionian University, Greece
Panos Markopoulos, University of Cyprus, Cyprus
João Vieira da Cunha, IÉSEG School of Management, France